Arkansas & Missouri parks, rivers & Links:
(updated 7/13/2003)
Arkansas's First State Park Other Arkansas State Park Links What's new in Arkansas State Parks
<![if !vml]>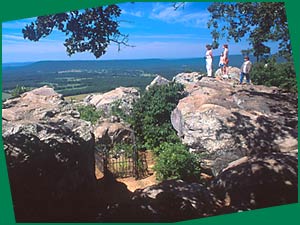 <![endif]>Visit Petit Jean State Park, the very first Arkansas State Park You can have lots of fun camping, hiking, boating and fishing. There are also waterfalls, caves and even swimming pools. Don't forget to find out the legend of Petit Jean and how it got its name. Stop in the visitors center where a new touch-screen program makes fact-finding missions fun.

1285 Petit Jean Mountain Road, Morrilton, AR
(501) 727-5441 - Park/Campsite Reservations
1-800-264-2462 - Lodge or Cabin
<![if !vml]>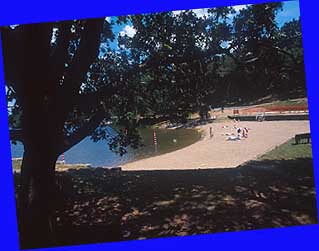 <![endif]> Outdoor Fun Fishing, swimming, picnicking, hiking, and horseback riding are just some of the fun things to do at Lake Catherine State Park, which is located near Hot Springs on the lake formed by Remmel Dam. Your family can camp out or stay in a cabin.

Phone: (501) 844-4176
Website: http://www.arkansasstateparks.com/parks/default.asp?park=Lake+Catherine
E-mail: lakecatherine@arkansas.com
<![if !vml]>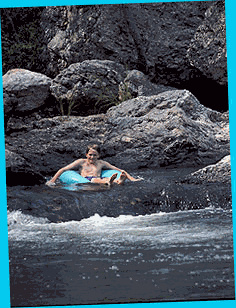 <![endif]>Beautiful Waterfalls!
Visit Little Missouri Falls Recreations Area southwest of Mount Ida, where the Little Missouri River tumbles over the rocks of the Ouachita Mountains, creating some beautiful waterfalls. You have to hike about a half-mile from the recreation area to the falls. Be sure to take a camera!
Phone: (870) 356-4186

Website: www.fs.fed.us/oonf/rec/camping.htm
Cossatot River State Park/Natural Area
Cossatot River State Park/Natural Area, south of Mena, preserves the habitat of some of Arkansas's rarest fish and plants, and its Cossatot Falls area is a particularly rugged stretch of the stream that makes for great photography, especially when the leaves take on their autumn colors. The park also has campsites and hiking trails.

Phone: (870) 385-2201

E-Mail: cossatotriver@arkansas.com

Web site: www.arkansasstateparks.com/cossatotriver
<![if !vml]>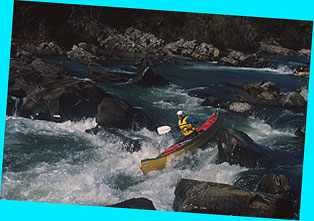 <![endif]>
Ride the Rails<![if !vml]>
<![endif]>
Take a ride on the Arkansas and Missouri Railroad, passing through the 1882 Winslow Tunnel and over three high-span bridges called trestles. Count the wildlife you see along the way. Trips depart from Springdale or Van Buren.

306 E. Emma, Springdale, AR or 813 Main, Van Buren, AR

Phone: 1-800-687-8600

Website: www.arkansasmissouri-rr.com
<![if !vml]>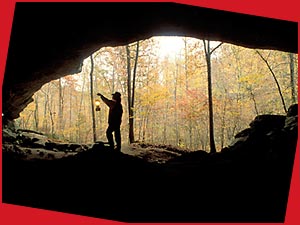 <![endif]>Go Underground in Arkansas::::: Numerous caves are open for exploring in the Ozarks, including Bull Shoals Caverns, Cosmic Caverns, Hurricane River Cave, Mystic Caverns, Onyx Cave, War Eagle Cavern and the Old Spanish Treasure Cave. These caves have lighted, guided tours. Visitors will see beautiful crystalline formations in colors of amber, white, blue and gray that look like a magical world of make believe. Each cave is unique and some have formations with names such as Pipe Organ, Onyx Elephant, Friendly Dragon, and Witches Fireplace.

Visit the website www.state.ar.us/agc/arcaves.htm for more information on each cave.
<![if !vml]>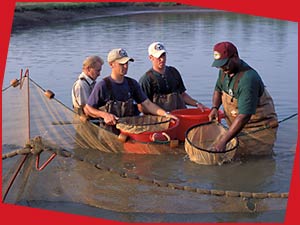 <![endif]>
Learn how millions of fish are grown at Norfork National Fish Hatchery, the state's largest trout facility. See the various stages of trout life, from the egg to the "big ol' fish." Kids are welcome to fish for rainbow trout at the hatchery's Dry Run Creek throughout the year.

Located along Ark. 177, at the base of Norfork Dam at Salesville, AR Phone: (870) 499-5255



http://southeast.fws.gov/norfork
<![if !vml]>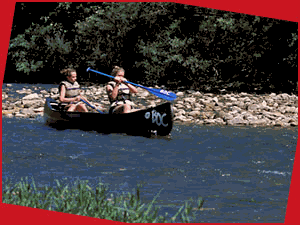 <![endif]>Fun Abounds at the Buffalo National River
One of the prettiest streams in America, the Buffalo National River, runs by tall limestone bluffs and through deep and dark green forests on its way to join the White River. Canoe rentals, camping and cozy cabins are all available for a great time on the river. Watch for deer, elk and other wildlife in the region.

Phone: (870) 741-5443

www.nps.gov/buff/
Look Mom - They shrunk...everything!
Visit the world of the short and small. Enjoy some 200 displays featuring 100,000 miniatures and exhibits ranging from dollhouse furnishings to complete villages at the Miniatures Museum and Tiny Town Tours.
2113 Hwy. 62E, Mountain Home, AR
Phone: (870) 425-4979
Blanchard Springs Caverns www.fs.fed.us/oonf/ozark/recreation/bsc.html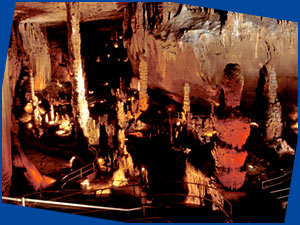 <![if !vml]>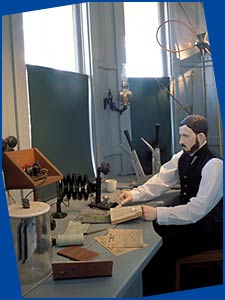 <![endif]>Mammoth Spring State Park
One of the great natural wonders of mid-
America, the awesome spring flows
at a whopping average rate of almost
10 million gallons of 58-degree water per
hour. The park includes a neat 1886
railroad depot (with frozen-in-time
"people" throughout the museum exhibits),
nature trail, playground and visitor
information center.

U.S. 63 at the Arkansas-Missouri border.
Phone: (870) 625-7364
Email: mammothsprg@arkansas.com
Look! It's An Eagle!
<![if !vml]>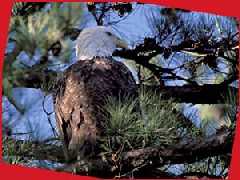 <![endif]>Take a boat trip onto DeGray Lake to see bald eagles, our country's
symbol, flying wild. Go on bird-watching hikes, search for owls at
night and see live bird demonstrations. From 4 p.m. on
Jan. 25 through noon on Jan. 27. Dress for the weather (it may be
cold); bring binoculars. (Lake tours: $5.50 adults, 6 & up $2.75)
Off Ark. 7, seven miles north of Arkadelphia.
Contact: Brad DePriest or Kelly Farrell.Phone: (501) 865-2801
E-mail: dgray@arkansas.comLodge reservations by phone at 1-800-737-8355
www.degray.com
Hiking at Queen Wilhelmina State Park
Take a hike in the Ouachita Mountains of Arkansas and see for yourself why spring comes later than normal on Rich Mountain, Arkansas's second highest peak (2,681 feet). Wildflowers and trees bloom much later than in lower areas nearby.
On the Talimena National Scenic Byway (Ark. 88), 13 miles west of Mena.
Phone: (479) 394-2863
Lodge Reservations: 1-800-264-2477
E-Mail: queenwilhelmina@arkansas.com
http://arkansasstateparks.com
http://www.yournet.com/queen.html
Spirit Mountain Lodge & Cabins
Ozark, Arkansas
Nestled in the Ozark National Forest amid the serenity of nature's beauty. Near the Mulberry River.
Located 18 miles north of Ozark on Highway 23, Spirit Mountain Lodge & Cabins is situated on 250 acres of meadows and woods providing numerous opportunities for recreation.
http://www.spiritmountainlodge.com/index.html
<![if !vml]>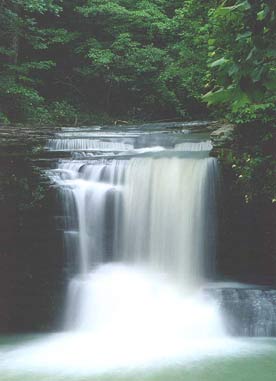 <![endif]>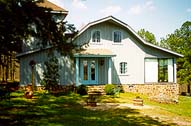 Arkansas--missouri rivers
The Big Piney
<![if !vml]>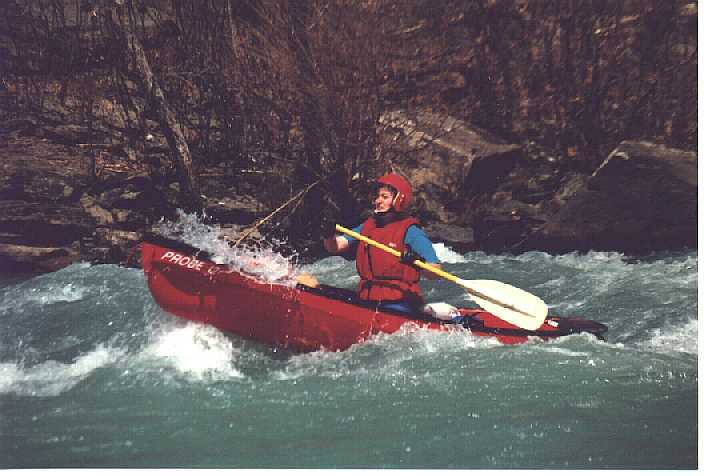 <![endif]>
sharon
adams
1997
.
Upper Saint Francis River
My God what a fun river! It's 3 miles of river with absolutely NO FLAT WATER! NONE! ZERO!
You put on 50 yards before the rapids and take off immediately below the end of the whitewater.
It's mostly class III with one class IV and some II's at the end. It's literally a 3 mile boulder garden.
This is definitely one you don't want to miss.
Cat's Paw, a class 3-4
<![if !vml]>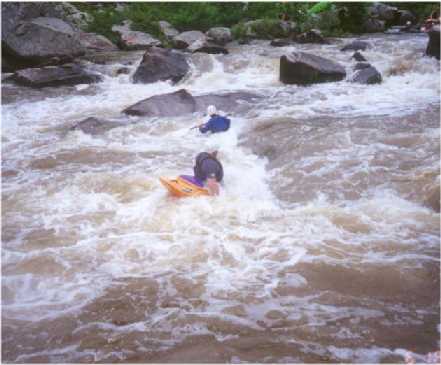 <![endif]>
JeFF
Hoff
June
2000
<![if !vml]>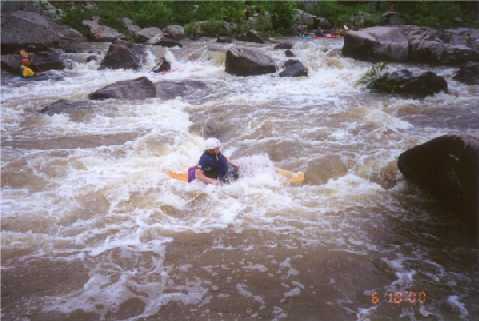 <![endif]>
JeFF
Hoff
<![if !vml]>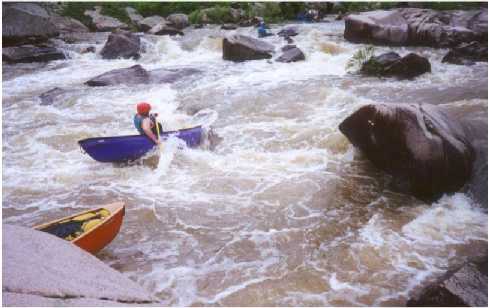 <![endif]>
Dave
lambert
Updated 7/13/2003